TOP 6 WAYS TO OPTIMIZE YOUR AZURE ENVIRONMENT AND REDUCE COSTS
In 2021, Gartner's research indicates that most organizations overshoot their cloud infrastructure budgets due to a lack of cost optimization approaches. At Innovoco, we've published the Top 6 Ways to Optimize your Azure Environment and Reduce Costs eBook to help your company to stay within budget in 2021 and beyond. Download it now and get advice from the experts, from setting up and choosing the right payment plan for your business to cloud cost and BI management best practices.
In this eBook, you will learn:
Issues you may face when budgeting and pricing your Azure environment.
Best practices to get the most of your data.
Tips and tricks to avoid overspending with Azure.

Actions you can take right now to reduce your Azure costs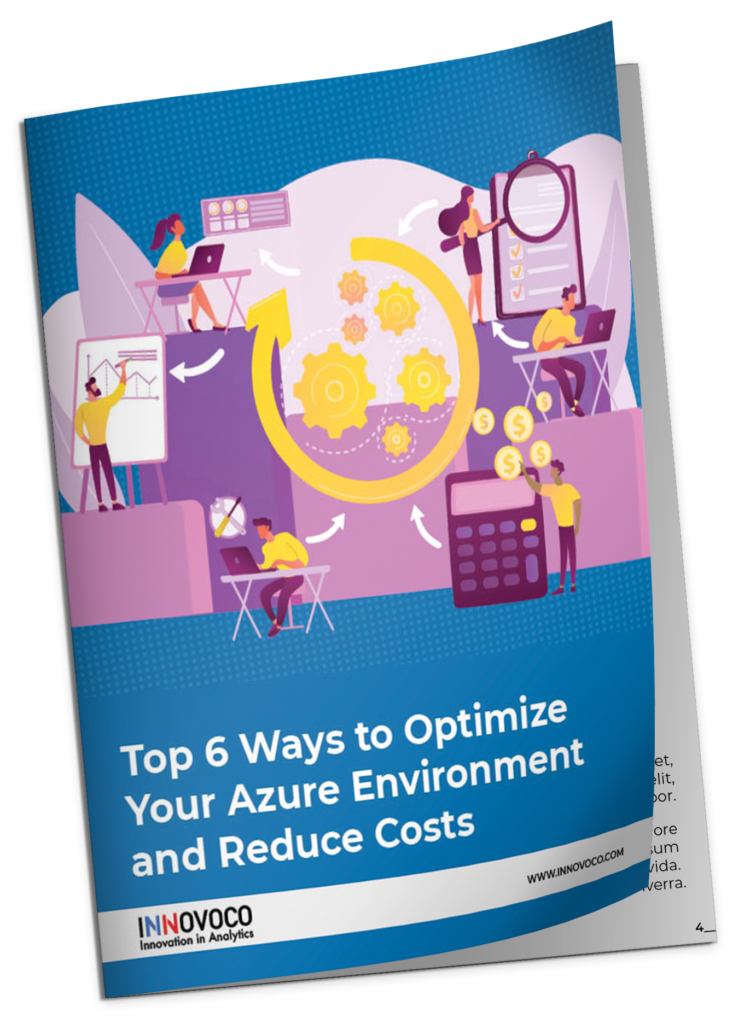 Download your Free eBook now
By downloading this eBook, I agree that Innovoco may process my personal data in line with the Innovoco Privacy Policy.
Do you experience inconsistent metrics, slow reporting, siloed data sources, and stale/unusable data? If you're looking for guidance on a strategic road map for your data initiatives, here's a good place to start.
In collaboration with Microsoft Azure, we are offering a free Azure Health Check that provides the insights you need for a successful data strategy.
Receive a personalized and actionable summary report.