We implement intuitive and innovative data analytics solutions for companies in USA and Canada. By leveraging industry leading platforms we streamline and automate data collection, ingestion, and transformation to empower people across organizations focus on visualizing and generating insights into their data. With end-to-end data available everyone has a story to share, and when everyone shares their stories together, great ideas are born. Ideas on how to increase revenue, decrease costs, and improve efficiencies.
We simplify every step of the Business Intelligence process reducing overhead IT costs and the time it takes to be up and running. With on-going research into latest trends, customer feedback, and online community forums, we regularly update our products so that organization can leverage customize to suit their business needs.
Self-Serve Data Visualization
With clean and structured data, people in organizations focus on insights. Drag-n-drop capabilities enable data discovery by easily building dashboards from ready-to-use chart objects and data sets. We built pre-packaged industry solutions to save you time and effort by significantly reducing the learning curve and implementation cycle.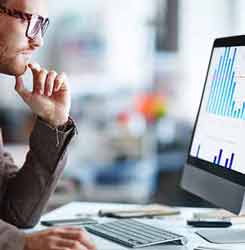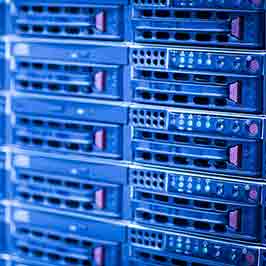 Every second, data is growing by the millions globally and traditional data warehouse models cannot keep up with the demand. They are costly and inflexible and have become bottlenecks for companies that seek instant insights. For companies that cannot afford to host on-premise solutions, we built on an architecture based on the public cloud or hybrid on-premise-cloud.

Efficient Data Transformation

Being able to see the whole story that lives in your data requires extraction of data from all sources. Having a process built-in to regularly extract, transform and load data reduces IT costs and makes problem resolution faster and easier for support teams. We built a complete ETL solution from the ground up utilizing the latest technology and architecture to efficiently load data into your data warehouse.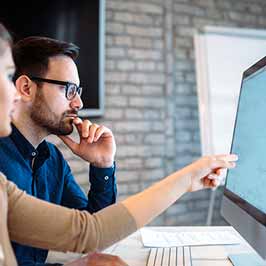 We are your partner and advocate
Let's work together to achieve greater objectives