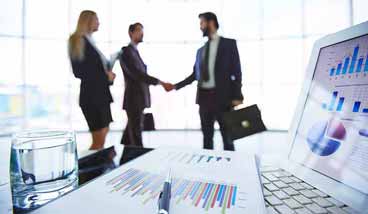 Your Team + Our Data Scientists = Faster Insights, For Less
Analytics On Demand
Leave all your data needs to us, so you can focus on what matters most
Over 300+ Client Implementations in North America
Extract value from your data in the most efficent and cost effective way
Build a data-driven team to generate value from every insight, decision, and action
Self-Service data exploration with insights advisory help business users share new insights with their team
Automate Complex Processes

Big Data and Artifical Intelligence processing transforms data in real-time available in a centralized dashboard
Innovoco built a solution that enabled Inventory and Finance teams to collect data from disparate systems, model the data in a way that made it relatable across platforms and reported it at the granularity required by both teams.
Innovoco implemented an Asset Management reporting application in Qlik Sense which enabled us to provide up to date insights to our client procurement teams resulting in more efficient resource allocation in downstream operations.
During our recent ERP migration, Innovoco was critical in seamlessly migrating our Data Warehouse, QlikView and NPrinting solutions to combine legacy and new data in a single solution
By combining data from multiple systems with different granularity and summarizing it into the required metrics, the new Qlik application delivered on all objectives of the project. The Sales team was able to better understand and act quickly on customer insights gained from the Qlik dashboards.