Top 5 Most Valuable
BI Certifications In 2022
Business Intelligence pros are in high demand. So if you are asking how to obtain a BI certification or don't know which one is the right fit for you, this eBook is for you.
Some answers you will find in the eBook:
Microsoft Power BI? Google Cloud? PMP? What certification should I take?
What salary can I get with my new certification?
How to pass the exams?
Plus, tips and advice from certified experts so you can ace the exam and boost your career in 2022.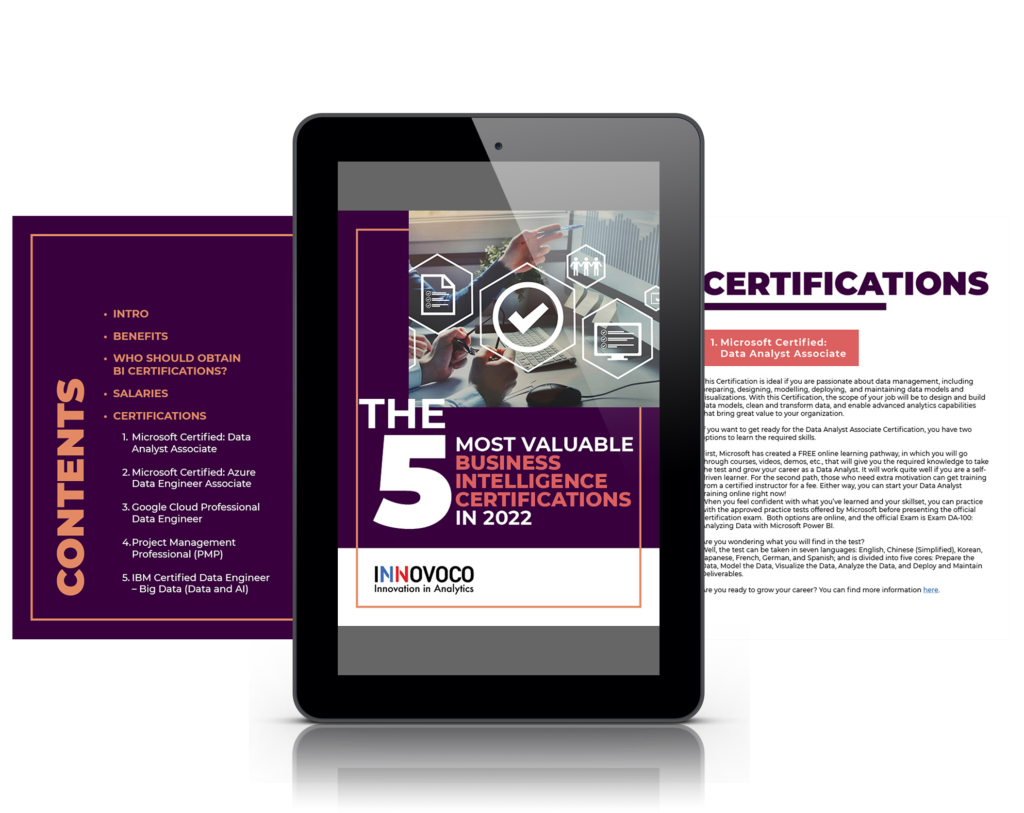 Download Now Your FREE eBook
By downloading this eBook, I agree that Innovoco may process my personal data in line with the Innovoco Privacy Policy.