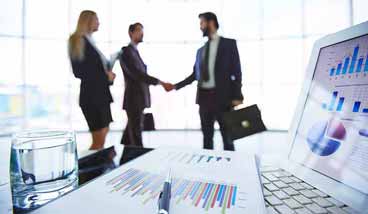 Partners
We believe in partnerships not only with our clients but also our technology partners
As a Microsoft Certified Partner, Innovoco provides custom Azure based cloud solutions and services. With an in-house team of Microsoft certified developers, Innovoco has expanded its cloud offerings within Healthcare, Insurance, Retail, Hospitality, Automotive, and Agriculture Analytics. Contact Innovoco, if you are planning to move your Qlik Server installation from AWS to Microsoft Azure.
Innovoco has partnered with Qlik® to deliver intuitive platform solutions for self-service data visualization, guided analytics applications, embedded analytics and reporting to customers. Companies of all sizes, across all industries and geographies, harness the power of Qlik Associative Engine to visualize and explore information, generate insight and make better decisions. We offer special bulk licensing with discounted solutions to get you up-to speed.
Innovoco has partnered with ThoughtSpot to bring Search driven AI analytics with Natural Processing Language question and answer insights to companies that need the extra level of ease of use and customer satisfaction for their users.
Innovoco has partnered with SAP, a leader in ERP software, building end-to-end Data Analytics solutions as a service so that customers can focus on growing and managing their business. You can count on us as your SAP BOBJ Experts.
Certified and Experienced
Interested to see how a partnership with Innovoco can benefit you?