Qlik CX Toronto, Canada
Qlik Customer eXchange is a user group for Data Analytics professionals in the Greater Toronto Area to learn about latest improvements in Qlik, customer success stories, and new Innovoco innovations.
Date and Time: March 7, 2019 from 5:30 PM to 7:30 PM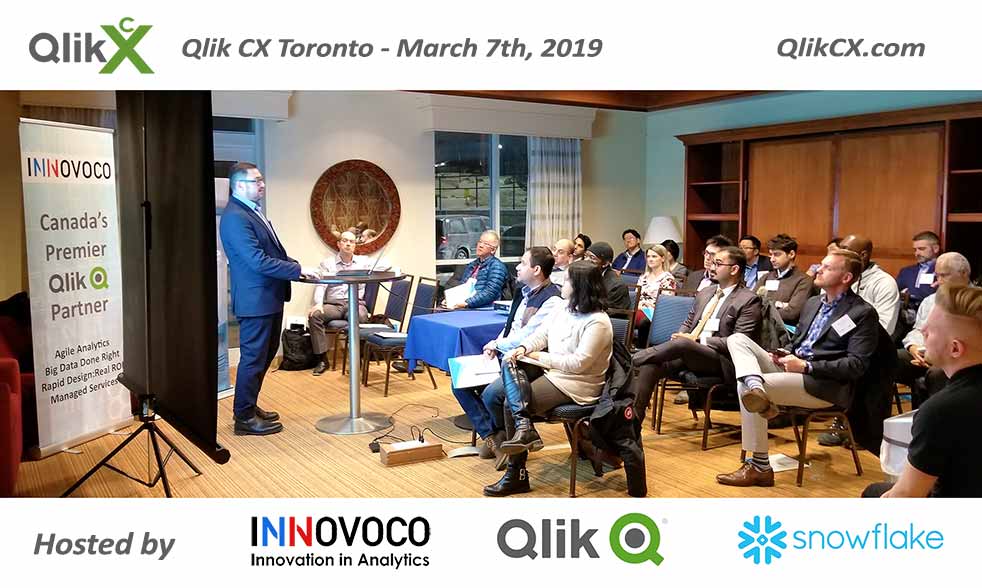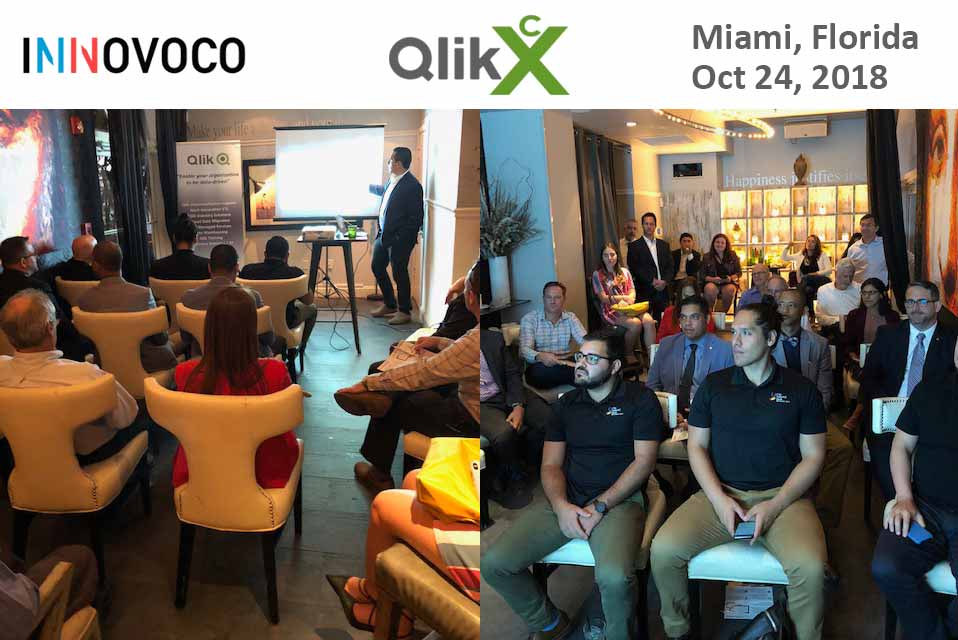 Qlik CX Miami, Florida
Join us for Qlik CX October 24, 2018 in Miami where South Florida's data professionals will be discussing many of the newest use cases and features of Qlik. You will learn about Qlik's new cognitive engine along with the newly created insights advisor. Let's discuss how Qlik can help you:
Get insights into your data faster with recommended charts
Ease the self-service user experience
Other enhancements to user creation of apps
City National Bank of Florida will present how they are using Qlik for data-driven insights to grow their business, improve efficiencies, and manage risk. The event will be held on two days, in Spanish and English
Date and Time: Oct 24, 2018 at 4:00 PM to 7:00 PM EST
To Download the Qlik CX Presentation, fill out the form below:
Overcome Supply Chain Truck Transport Challenges
Connect your Truck Management Systems, Logistics Systems, and Telematics GPS devices to drive actionable insights.
In this 30-minute webinar, you will learn how your data analytics can:
Suggest Revenue Opportunities
Reduce Fuel Consumption
Reduce Insurance Claims
Prevent Accidents
Predict Driver Behavior
Date and Time: Oct 19, 2018 at 1:30 PM to 2:00 PM EST
Event Type: Webinar (On-Demand)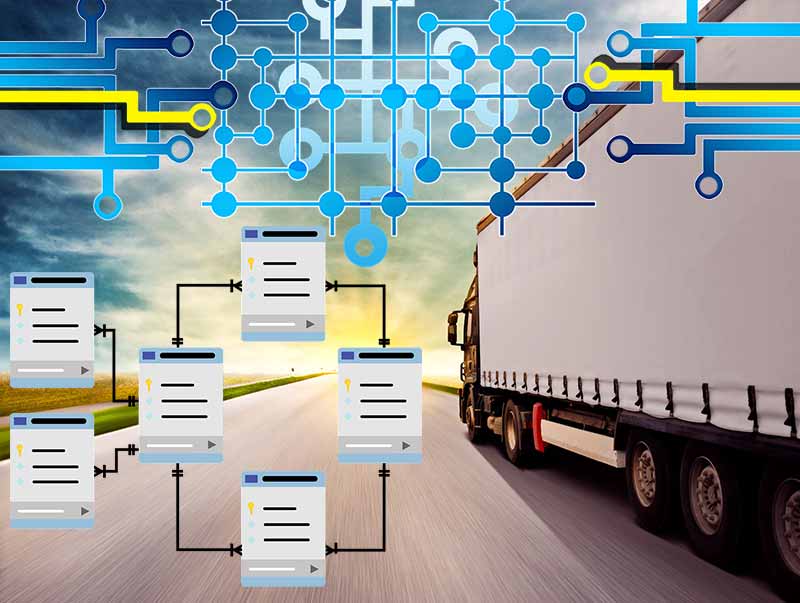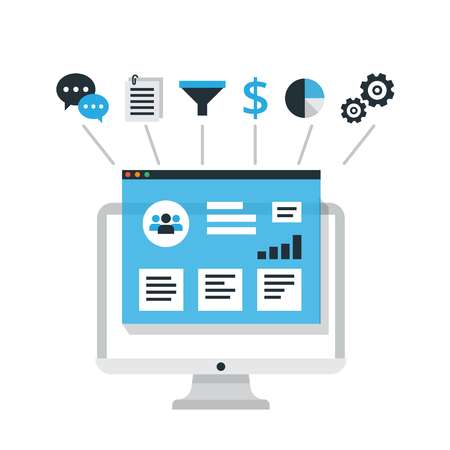 Measure Customer Experience with Digital Marketing Analytics
While the key to a successful Customer Experience is due to a successful digital marketing strategy, everyone in your organization is responsible for this experience. With built-in storytelling capabilties, everyone can share insights into their discoveries.
In this 30 minute webinar, you will learn:
How to determine whether you have the right target customer segments and discover new ones?
Whether the dollar spent on Facebook or Twitter is more effective than on Google Ads?
How to discover the source of your revenue by understanding visitor behavior?
How to track customer conversion from Google, to Marketo, to Salesforce?
Discover why potential customers engage with you on Facebook or Twitter.
And more…
Event Type: Webinar (On-Demand)
Big Data Analytics for HR Teams
Unless companies require candidates to submit resumes through a strict form based application wizard, going through thousands of resumes each formatted differently can be a difficult task for recruiters. Going through each resume one by one takes a long time.
With Big Data HR Analytics, structured or unstructured can easily be analyzed. Resumes are matched to the Job Description and metrics displayed enable recruiters and employers to select candidates based on any criteria.
Using Big Data Asslociative Engine, the candidate screening time is reduced by 90% saving both significant time and money.
Furthermore, correlation between employee performance, workplace culture and diversity, training factors, and projects completed are directly linked with company growth.
Join our upcoming Webinar to discover Big Data Analytics for HR Teams.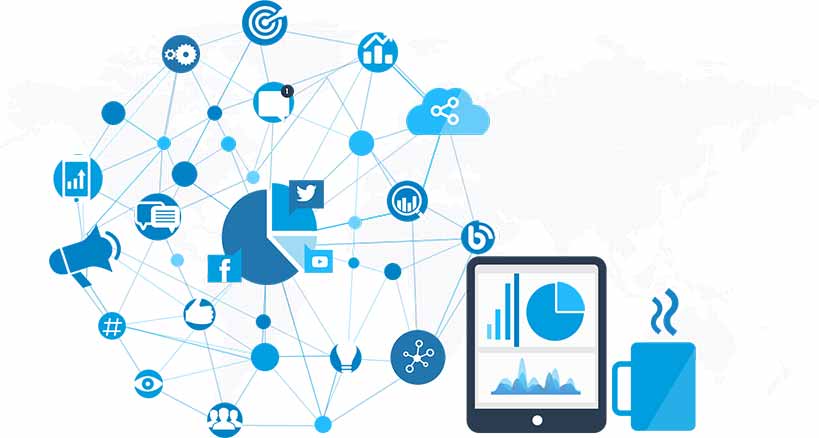 Subscribe to Mailing List for Future Event