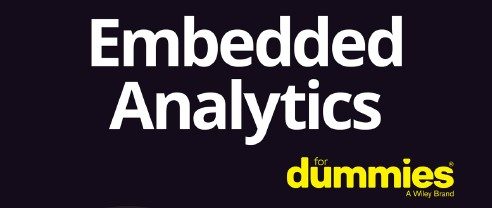 Embedded Analytics eBook
According to the market research firm IDC, the worldwide big data and analytics market will experience double-digit growth through 2020. As this trend builds, more and more organizations are realizing that they must extend high-quality analytics to broader audiences (both internal and external) and in more contexts, such as applications, partner portals, and public and customer websites. To achieve this goal, organizations are embracing embedded analytics.
Embedded analytics is a specialized application of a long-established field known as data analytics and business intelligence. As companies require deeper insights into data, integration of data from disparate sources, and greater access to analytics as part of a product offering, they need to embed the right analytics platform within their websites and business applications.
Done right, embedded analytics makes for better-informed employees and better-aligned partners and vendors. It also allows original equipment manufacturers (OEMs) to reach new markets, deliver new revenue streams, grow customer loyalty, improve competitive advantage, and drive use and adoption of their products.
To read more, request secure access using the form below: