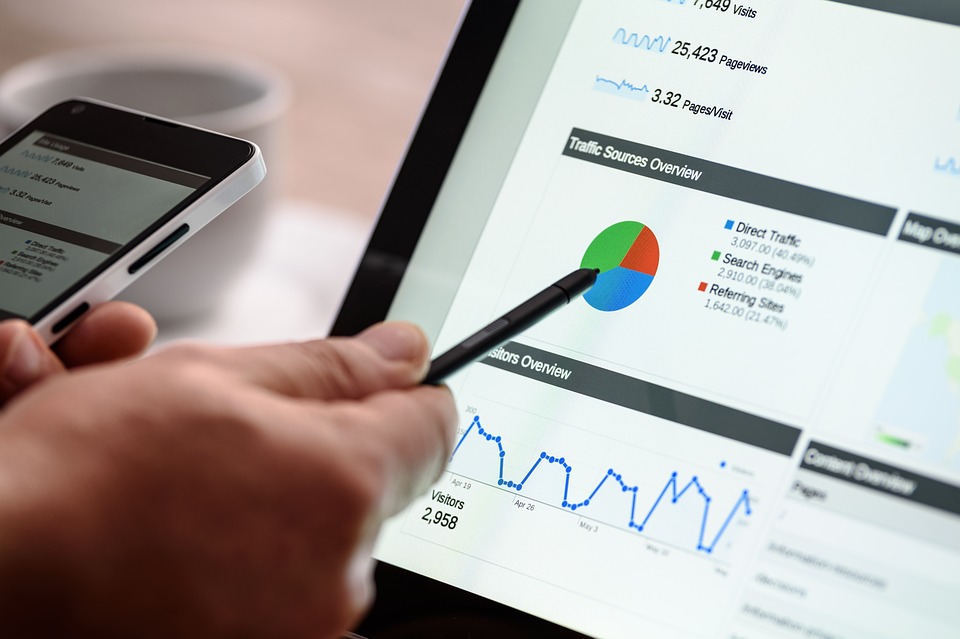 Sell More with Data-Driven Marketing Insights
Discover patterns in your data that lead to purchase decisions to convert more leads into buyers
What are Analytics Templates?

Between 2011 to 2018 the total number of digital marketing products grew from 150 to 7000 and growing. But every business has unique needs and out of the box products target a broad spectrum of business needs. Start with Analytics Templates. Analytics templates come with pre-built marketing metrics and insights. They provide a foundation for your marketing team to start with and customize to meet your specific needs. Your customized Digital Marketing Analytics Template can do what the rest of the 7000 products do in one unified analytics dashboard for fraction of the cost.
Digital Marketing Analytics Template
This analytics template is preloaded with 200+ metrics and insights from Google Analytics, Facebook, Twitter, Marketo, and Salesforce in one unified analytics dashboard. Measure the entire customer journey from visitors to leads to opportunities. Compare revenue across all social media platforms in one dashboard.
Attract more visitors to your website
Built-in Big Data Analytics help determine profitable markets not previously known. Learn who visits your website, why they visit, where they come from, what brought them and best times to launch campaigns.
Compare visitor demographic data with your target market and personas to validate whether your compaigns are reaching the right audiances.
Correlation between source of visitor traffic and revenue help determine which channels need to be modified to maximize revenue growth.
Discover where the visitor journey begins, how it flows from one page to another, which pages are more engaging, and where the visitor journey ends. Use the data to improve your website for maximum visits, engagement, and return visits.
Compare visits with last week, month or year broken down by demographics and content. Predictions will determine future visits and degree of engagement.
Increase visitor engagement for lead capture
With predictive analytics gain insights into keywords, content, pages and clicks across all traffic sources including social media sites to learn how visitors behave, what they like, and what drives their engagement.
Gain insights into campaigns, promoted ads, backlinks, affiliates, social media sites, blog posts, and other websites that drive engaging traffic to your website. Compare revenue across all sources to determine higher ROI probability.
Compare visitor engagement across all types of mediums such as social media posts, blog articles,  podcasts, webinars, inforgraphics, case studies, whitepapers, email campaigns, and videos to identify where improvement are needed to increase engagement.
Discover what content, deals, and campaigns generate highest visitor engagement that persuades them to sign-up or contact you for more information. Optimize least engaging content for maximum results.
Utilizing Machine Learning and Big Data comparison of engagements across all channels provide insights into where improvements are needed to maximize engagements.
Convert more leads into opportunities
Data combined from visitor and lead analytics predict the path and timing of purchases. Maximize revenue by knowing when to sell.
Visitor to Lead Behavior Analytics
Gain insight into behaviors and decisions that converted visitors to leads. Collect further analysis about leads and identify strategies to higher conversions.
Email Marketing Conversion
Identify Email Marketing Campaigns that result in lead to purchase conversions. Compare subscriber vs unsubscriber ratio to determine effective vs. ineffective camaigns.
With comparison and correlation between data, identify causes and effects of high or low revenue for the last period.
Predictive Conversion Rate
Past purchasing decisions and lead conversion behaviors predict probability of when purchases will occur in the future. Compare current year estimated revenue,  actual revenue and predicted future revenue.
Do you know why some customers buy and others don't?
With buyer patterns, you can convert other accounts. Ask us how.